Congratulations to Matthew and Callum who were the winners of our Active School Slogan competition. The two boys worked so hard on their slogans that we couldn't decide on which one was our favourite so…….. we joined them together! Our  Active School Slogan is .. Big or Small, Fitness is for all. An Active school is a Happy School. Thank you Callum and Matthew and thank you to all the other boys and girls who entered too. It was a very difficult decision.
Some of our Active Slogan Entries
 
Some of the wonderful talented children in our school showing off their awards for their hard work and dedication to their sport.
 Check out what our boys are girls tried out today. Cricket!!! We are so excited to have our cricket coach, Coach Jim, in for the next couple of weeks.
we are learning the importance of bowling, catching and fielding.


Our Superstar Athlete has been announced! On the 27th of March Gary Messett will be visiting our school to inspire the future athletes of our town.
Over the next couple of weeks the children will be learning all about Gary and his achievements and preparing for his visit. We are so excited!!!
We have a Superstar visiting our school!
We are so excited to announce that we have a superstar athlete visiting our school. We have partnered up with Sports for Schools and we are working together to inspire future athletes of Ireland. Keep an eye on this space to see who our Superstar Athlete is!
Check our the lesson plans we are trying to prepare for our Athletes visit!
Check out what's happening around our town!
Our Active School flag Committee are liaising with our local sports partnership. We were delighted to hear about local opportunities to get fit and active in our community.
Every Sunday at 9.30am, there is a junior parkrun at Arklow Duck pond. This is a FREE, 2K, TIMED RUN. Parents can register their child/children on parkrun.ie. We were also interested to hear about some upcoming walking programmes.
There also seems to be loads of Sporting Clubs in the Arklow area: Arklow GAA Club, Annacurra Gaa, Aughrim GAA Club, Avoca GAA Club, Avondale GAA Club, Barndarrig GAA Club, Kilbride GAA Club, Arklow RFC, Aughrim Rugby, Rathdrum RFC, Parnell AC, Arklow Celtic, Arklow Utd FC, Arklow Town FC, Aughrim rangers FC, Avonmore FC, Rathdrum Basketball, Arklow Boxing Club, Arklow Sailing Club, Arklow Bowls, Arklow Martial Arts, Arklow Rowing Club, Cobra (Arklow), Rathdrum gymnastics. We love to see pictures of our pupils being active outside school and would be happy to display them on our active school flag noticeboard!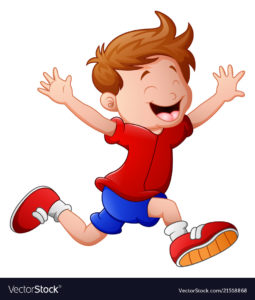 Our second class committee members conducted a survey in the classes to find out 'what clubs we are in?' The results are incredible and it is clear to see that our school is incredibly active.
European Mobility Week
SS Michael and Peter JNS and Wicklow County Council celebrated European Mobility Week last week. We joined forces to encourage the children in our school to walk, scoot, cycle or get to school in the healthiest way possible, all to support European Mobility Week. Throughout the week the children who came to school actively  were handed stickers by the Wicklow County Council to collect and at the end of the week the children were rewarded with certificates in their classrooms and the Wicklow County Council also provided an Ice-Cream Van on the Friday to say thank you for all our children and their families hard work.
Thank you Wicklow County Council, we loved every minute of European Mobility Week!
Here are some pictures of our amazing week. We even made the local paper!
GAA, Soccer and Rugby
As we are an Active School we love when our local Sports Clubs come in to our school to volunteer their valuable time to teach our children all about the skills needed to play lots of different sports. We are so lucky that throughout the year our children get to experience GAA, soccer and Rugby. The children absolutely love it and have learned so much over the years.
Our whole school was delighted to dress up in our green and blue to support our local GAA team Arklow Geraldines Ballymoney in their final on Sunday 13th October. Best of Luck everyone! Up AGB!
Look at how we have improved!
We are focusing on the skills of Gaelic football with our coaches and FMS skill of catching with our teachers!
Our Active School Super Hero Committee
Every year our Active committee members are chosen by their classroom teachers in September and are trained up as playground leaders. Our Active Committee members are extremely important to us and have had many influences on decisions made in the school. We have committee members all the way from junior infants up to 2nd class and from there our children move up to the senior school where many of them have continued to be active members in their new school.
Check out our Active School board to see our Super Committee members this year!
Our Active Members roles and responsibilities
1. Playground Leaders
2. Attend Committee meetings
3. Inform class of decisions and upcoming events
4. PE equipment monitors
5. support their teacher and remind their class of upcoming active events in the school and area
6. promote a positive attitude to being active
What Clubs are you in?
Our 2nd class boys and girls along with the support of their Active Committee conducted a survey to see what clubs we were all involved in in the local area. The results are amazing! Check them out! We are incredibly proud of how active our school community is.
Three classes compared their results